Printable sticker paper for laser printers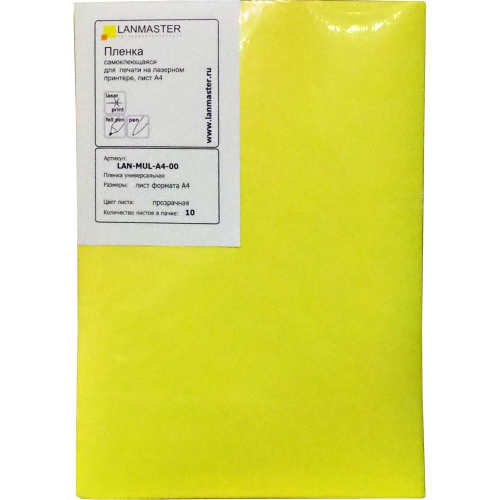 Product Code: LAN-MUL-A4-XX
Printable sticker paper for laser printers
The sticker paper is designed for laser printers using manual or automatic feed for creating labels of various sizes and types, as well as for laminating of any other types of promotion and marketing labels using transparent film.
The sticker paper can be used for manual marking with a marker pen, felt-tip pen or rollerball pen.
We recommend laminating the printed images with transparent sheets for long-term preservation and increasing the abrasion resistance.
The sticker paper easily adheres to paper, film, vinyl and rubber cable jacket, glass, plastic pipes, etc.
It is water resistant. It perfectly protects markings against dirt, chemicals, oils, solvents and other contaminants.
The sticker paper is made of polyester.
Operating temperature range: from -40 to +125 °С.