45x45 insert for 1 Keystone, with shutter, labels and icons, white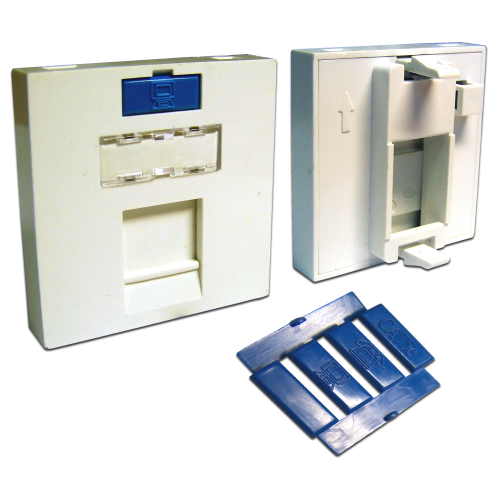 Product Code: LAN-SIP-23M-WH
45x45 insert for 1 Keystone, with shutter, labels and icons, white
Inserts are used to install Keystone form-factor telecommunication modules in a French socket.
There are shutters to protect the module contacts from damage and dust. There is also a place for installing the colored icons that are included in the kit, and field for a paper label covered with transparent plastic.
Inserts must be installed by one in a 45x45 frame.
Can be used with unshielded and shielded Keystone modules.
The insert design provides a fastening element for fixing the incoming from the back side cable with a tie.
Package included:
Insert;
Pre-installed plexiglass cover;
Pre-installed plexiglass cover,;
Blue color icon pack.
Insert Dimensions

View of installation with the inserts