22.5x45 mm insert with a shutter for Keystone (2 pcs. for 45х45)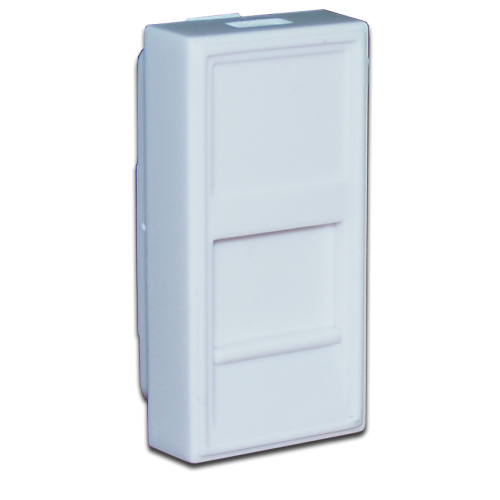 Product Code: TWT-SIP-22N-WH
22.5x45 mm insert with a shutter for Keystone (2 pcs. for 45х45)
The face plate is used to mount the Keystone data module into a socket. There is a shutter to protect the module contacts from damage. These front inserts are installed in pairs or together with a 22.5x45 mm blank insert.
Can be used with unshielded and shielded RJ-45 and RJ-11 modules.
Front insert size is 22.5x45 mm.