19'' Mounting frame for 9 connection modules, horizontal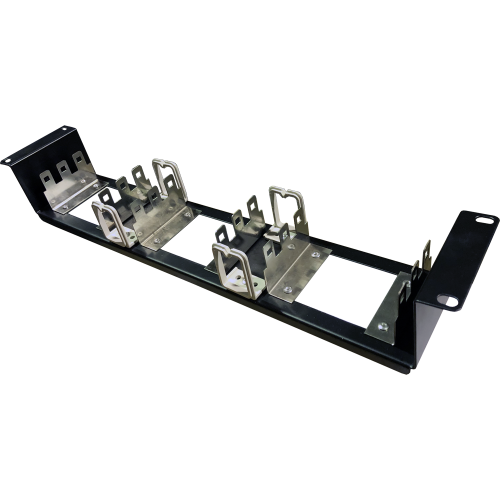 Product Code: TWT-RM10-9P-H
19'' Mounting frame for 9 connection modules, horizontal
The mounting frame is designed to install 10-pair TWT-LSA10-xxx connection modules in 19" cabinets and racks.
The frame allows you to install up to 9 connection modules, the maximum capacity of the frame is 90 pairs.
The frame is equipped with brackets for organizing cable flows.
The installed connection modules do not protrude beyond the front surface of the rack due to the recessed design of the frame.
Height is 2U.
Connection modules orientation is horizontal.