Voice patch panel, 19", 1U, 25 RJ-45 port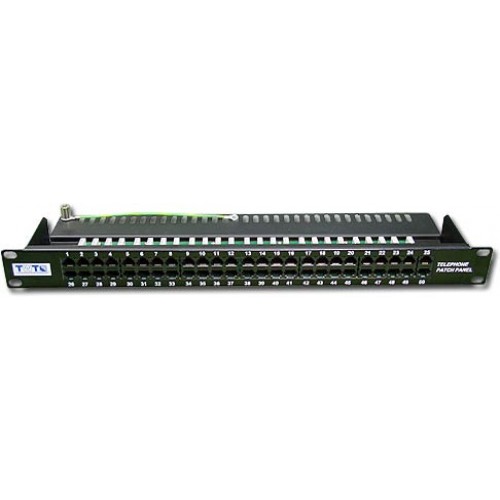 Product Code: TWT-PP50TEL12
Voice patch panel, 19", 1U, 25 RJ-45 port
19" unshielded patch panel with 50 RJ12-6P4C ports.
The patch panel is designed for a telephone exchange switching field with a high port density (50 ports per 1U), which allows it to be used as an alternative to a 100-pair 19" 110 distribution frame.
Patch cords with RJ12 connectors must be used to connect to the patch panel.
The panel is equipped with a ground earth contact with a conductor for connecting to ground bar.
Dimensions (Depth х Width x Height) - 140 mm х 19" х 1U.