19" power distribution unit, 8 C19 connectors with lock, 16A, 250V, 3.0 m power cord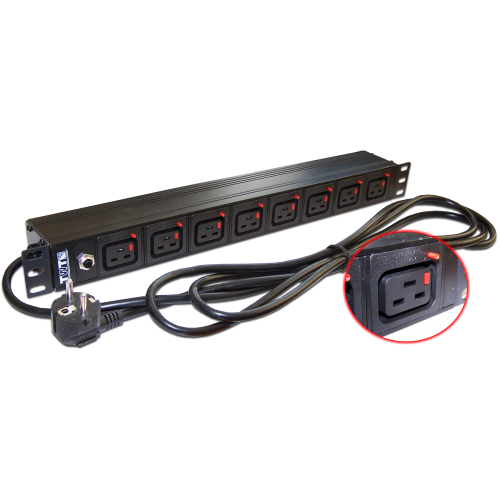 Product Code: TWT-PDU-16A8C9L-3.0
19" power distribution unit, 8 C19 connectors with lock, 16A, 250V, 3.0 m power cord
The distribution unit with locks for the connected device inlets is designed for the secure connection of equipment with C20 inlets.
The connectors of the unit have mechanical locks that prevent accidental pulling out of the connected power cord. The locking mechanism is unlocked using a button located next to each connector. The unit includes a protective circuit breaker.
Total load current – 16A.