LANMASTER 19" 1U 100-pair 110 wiring block with connecting blocks included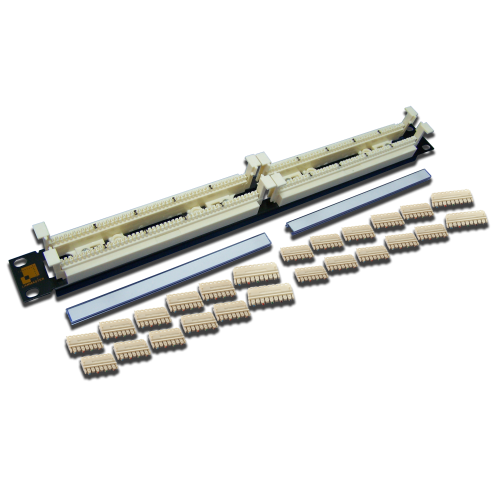 Product Code: LAN-RS110-100FT
LANMASTER 19" 1U 100-pair 110 wiring block with connecting blocks included
100-pair 110 wiring block is designed for terminating cables of various SCS subsystems on it and connecting individual network equipment to each other with jumpers or patch cords.
The kit includes:
Wiring block - 1 pc.
4-pair connecting block - 20 pcs.
5-pair connecting block - 4 pcs..
Label holder - 2 pcs.
Paper strip for labeling - 2 pcs.
Can be mounted in a 19" rack or in a wall frame.
The grooves into which the wires are placed have color marks every 5 pairs for ease of installation.
The main advantage of 110 wiring blocks is the ability to connect each individual pair which provides a flexible configuration of the SCS.
To streamline cable flows and ease of maintenance it is recommended to install LANMASTER cable managers together with wiring blocks.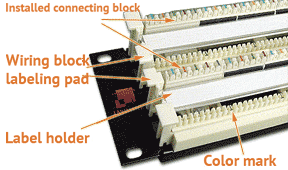 Wiring block has labeling pads.
Block dimensions: 1U height x 19" wide.