LANMASTER high density patch panel, 24 port, STP, cat. 6, 0.5U
Product Code: LAN-PPC24S6
LANMASTER high density patch panel, 24 port, STP, cat. 6, 0.5U
24-port shielded patch panel is designed for terminating cables of various SCS subsystems on it and connecting individual network components to each other with patch cords.
Category 6 compliant.
The height of the patch panel is only 0.5U, which allows you to place two patch panels in a 1U space. Thus, the panels provide a twofold increase in the density of network connections.
Package include:
Patch panel - 1 pc.
Retention brackets for cable and shields - 12 pcs.
Bracket fixing screw - 12 pcs.
Cable tie (100 mm length) - 24 pcs.
Rack screw and nut set - 4 pcs.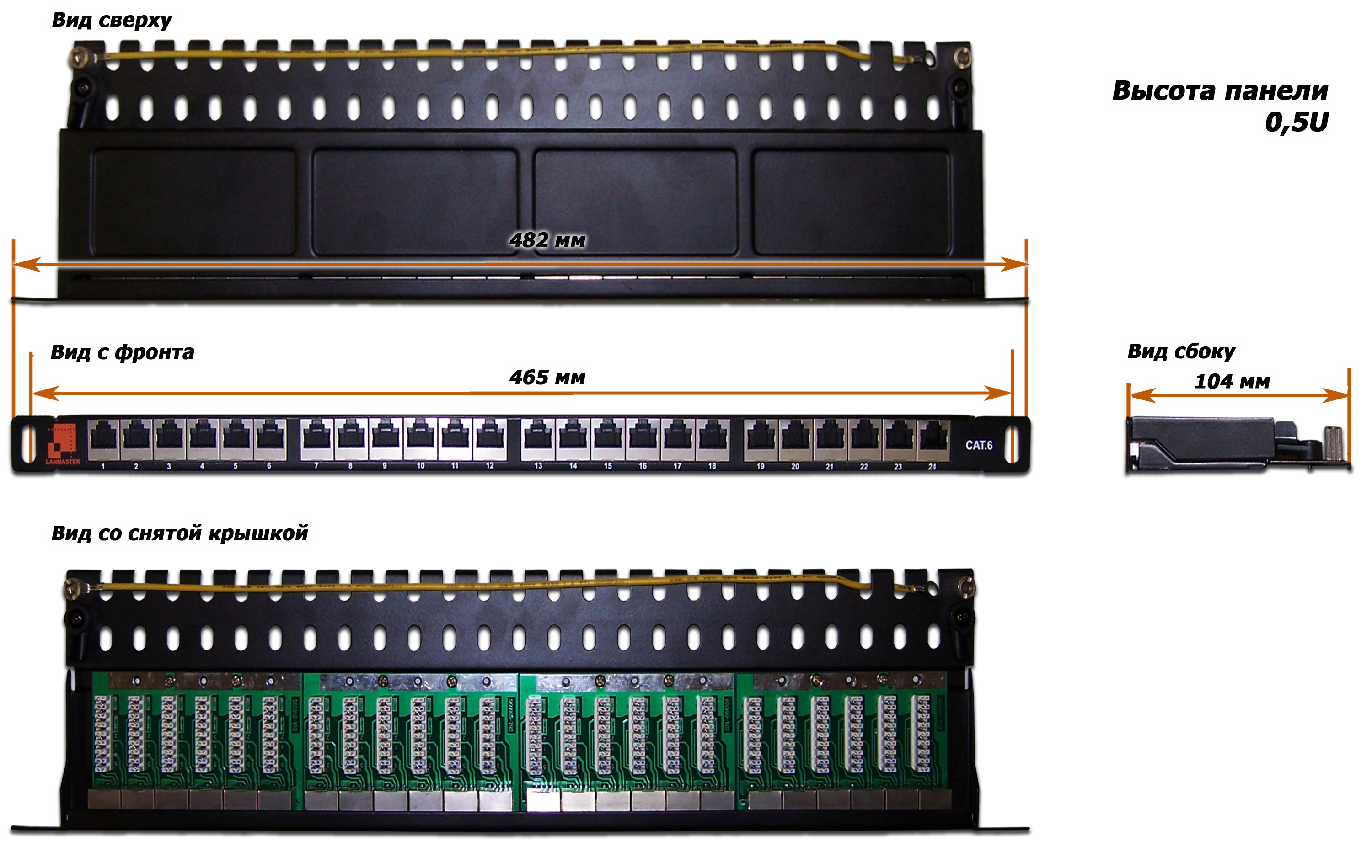 Due to the low panel height, there are no areas for port labels.
Can be mounted in a 19-inch rack, cabinet, or wall frame, and wall-mountable with optional brackets.

The insulation displacement contacts (IDC) of LSA type are used to connect subscriber cables. RJ-45 jacks are grouped by 6 ports on the front side of the panel. Common LSA/IDC punchdown tool is used for terminating cable on the panel.
Each panel port is equipped with a non-removable individual shutter to protect the socket from dust.
The panel also provides retention brackets for pairwise fixation of cable shields.
There is a grounding contact on the panel body. A grounding conductor of 50 cm length and crimped with ring terminal is connected to it.